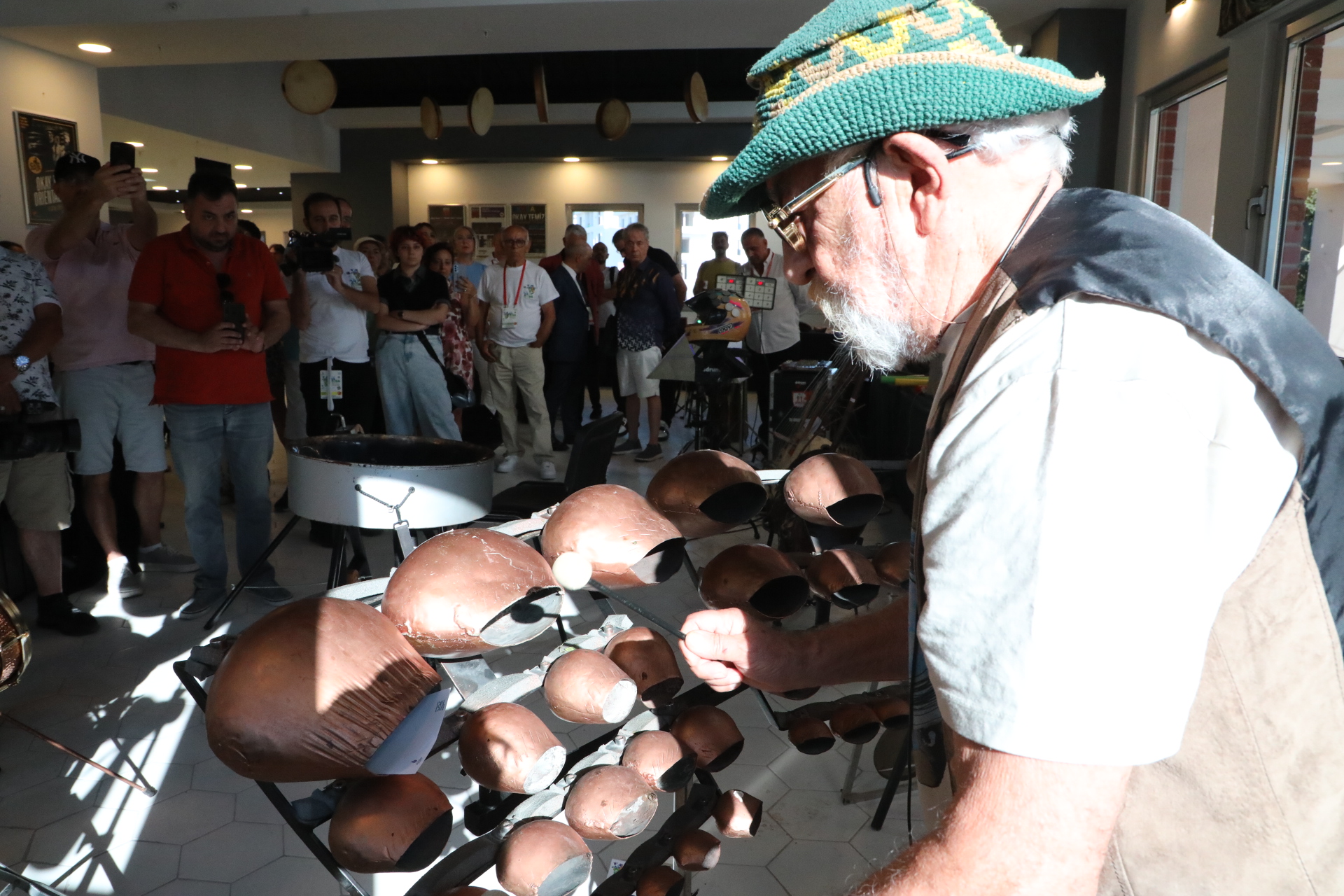 100 of Rhythm Instrument Exhibition met with art lovers
One of Türkiye's world-renowned musicians, Okay Temiz's "100 of Rhythm Instrument Exhibition" met with art lovers at the Atatürk Cultural Center Foyer Hall.
While the 24th International Istanbul Büyükçekmece Culture and Art Festival continues at full speed, the exhibitions within the scope of the festival continue to meet with art lovers.
Instruments from all over the world were exhibited
The exhibition of interesting instruments collected by Okay Temiz, one of the pioneers of jazz music and the living legend of Turkish Music history, collected from various parts of the world such as Europe, America, Africa and India and made by himself, was opened by the Mayor of Büyükçekmece, Dr. Hasan Akgün and Mr. Gürhan Ozanoğlu, 2nd President of FIDAF and Coordinator of Büyükçekmece Municipality. Mayor Akgün said that Okay Temiz is one of Türkiye's very important and irreplaceable artists and presented the artist with a plaque of appreciation for his contribution to the festival. Okay Temiz introduced the instruments included in the exhibition to the art lovers who attended the opening of the exhibition, and gave an unforgettable performance with percussion and wind instruments.